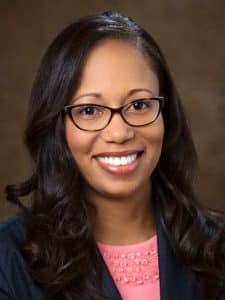 Enlightenment
Surprisingly, heartburn has nothing to do with the heart. It is actually used to describe a burning feeling in the middle of the chest or upper stomach.  It is a common symptom of a condition called acid reflux. Acid reflux may be associated with eating foods that increase stomach acids, foods that are spicy or high in fats/oils, large meals, stress, lack of sleep, smoking, menopause, certain medications, or conditions that place extra pressure on your stomach like pregnancy, obesity, or constipation. Common foods associated with acid reflux include tomatoes, citrus fruits (grapefruit, oranges, lemons, limes), garlic, onions, chocolate, coffee/caffeinated products, and alcohol. Occasional heartburn is not unusual, but if it occurs over a long period of time or requires long-term use of medication to relieve symptoms, you should discuss it with your healthcare provider.
Education
Heartburn is due to irritation of the esophagus, which is the tube that connects the throat to the stomach. The stomach naturally produces acid to help digest your food. However, when acid escapes from the stomach into the esophagus, it may cause discomfort, which is often described as "burning." This may become worse when lying down, leave a bitter taste in your mouth, or cause a dry cough especially at night.  This occurs because your stomach has produced too much acid, or because the valve between your esophagus and stomach is not closed properly. In addition to over the counter medications, natural remedies such as baking soda dissolved in water or apple cider vinegar can be used for occasional symptoms. However, if you're having more frequent episodes of heartburn, please consult your healthcare provider. More frequent symptoms of acid reflux may point to another issue called a hiatal hernia, which occurs when the upper part of the stomach slips up into the chest.
Empowerment
If you experience multiple episodes of heartburn, start a "daily log", to track foods you've eaten and when symptoms occur.  Your initial management may include a discussion about changes in food choices, and a trial of prescription medication. If the problem persists after lifestyle changes or medications, you may need to see a doctor who specializes in stomach issues (gastro-enterologist), or a surgeon. Your assessment may include an x-ray of the chest, or an endoscopy (camera is used to look at your esophagus and stomach).  Heart problems could also feel like heartburn. If your symptoms are associated with a "squeezing" pain or pressure that spreads to the shoulders/neck/arms, rapid heart rate, shortness of breath, or cold sweats; please go to the nearest emergency room immediately to be evaluated.
Encouragement
Changing your lifestyle is one of the most effective strategies to preventing and treating heartburn. Take note of what you eat (avoid foods that trigger your heartburn); when you eat (wait at least 2 hours before lying down after eating); how much you eat (eat smaller meals throughout the day); what you drink (avoid alcohol); what you do (quit smoking and exercise at least 30 minutes each day); how you feel (be aware that stress can worsen symptoms); and what you weigh (excess weight puts pressure on your stomach and may cause acid to bother your esophagus).  Have a heart, and please don't ignore your body's signals about heartburn. 
Quote of The Month:
 "I survived because the fire inside me burned brighter than the fire around me"  
~ Joshua Graham ~