Starting February 2nd, we are offering the Covid-19 vaccine at the locations listed below by appointment only. Please refer to the following document.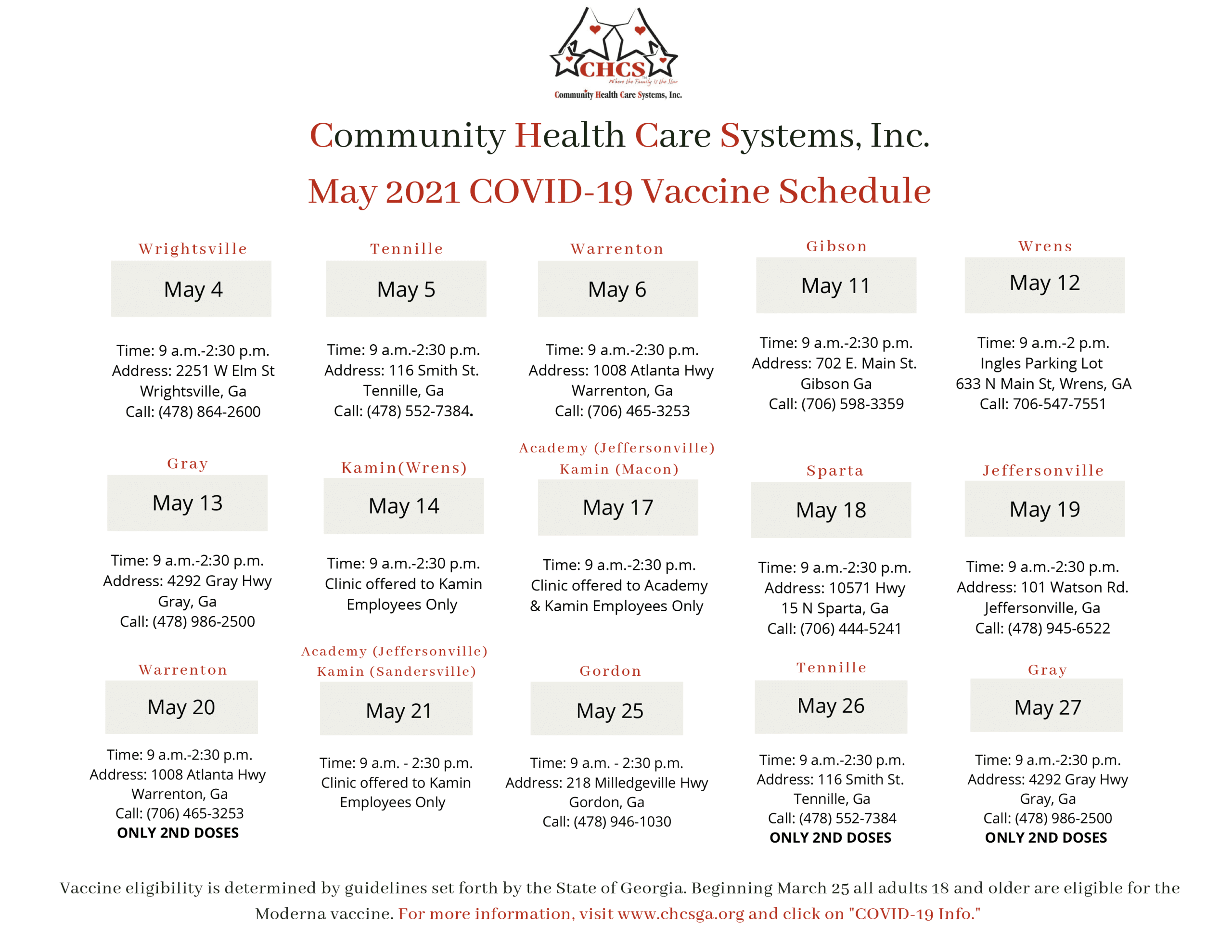 Click here for a printable version
The CHCS Vaccine Registration Team is returning calls in the order that they are received. If we are unable to answer at the time of your call please call one of our local offices. We appreciate your understanding and patience.
Georgia is in phase 1-A of the Statewide Vaccine Administration process.
Click Here to check your eligibility for the COVID-19 Vaccine.